We do not ship outside Australia
Please note delays experienced by Aust Post during the COVOD19 pandemic
https://view.email.auspost.com.au/?qs=7ca948f735493fe96ab8fe77ba8741dbb053911714fd9abf64cb56cc08119f6a86020acc43ecb59ea1f2935c2f7c76fd1b207d0488d3189521f79ad3f45c8cf2bdc51febb5737d89003014169bdcf0d05807cad9869b62fa
Allen Gunnison neoprene realtree/mossy oak 1" sling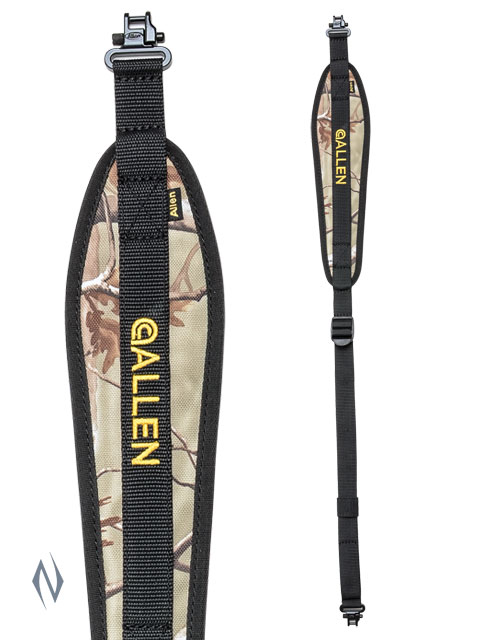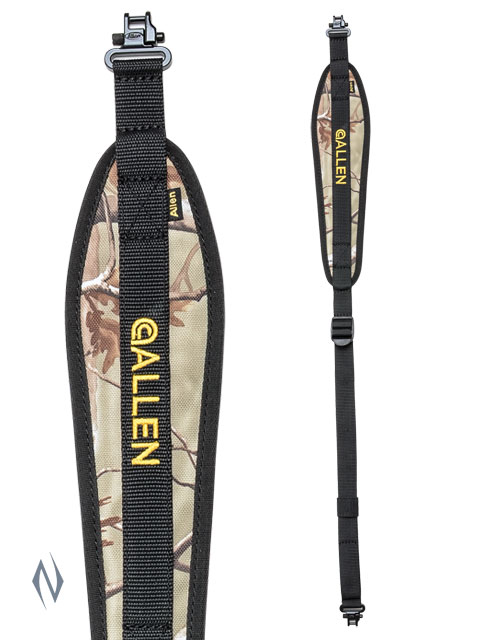 Picture is indicative only. Realtree patterns subject to change.
Heavy-duty 1" webbing
Non-slip neoprene shoulder pad
Fully adjustable
1" Swivels tested to 226 kg
(no swivels)
Packaging may be removed in order to fit into padded bags for shipping
---
PLEASE NOTE: We apologise that we are unable to offer PayPal as a payment option. As PayPal have a no firearms policy, they no longer support any sector of the industry that sells, promotes or uses Firearms at all. Please be assured that your details are secure and will not be used for marketing or sold to a 3rd party.
Please feel free to explore our Store
Store Home | Accessories | Ammunition | Birchwood Casey | Brass – Hornady | Brass – Magtech | Brass – Starline | Cerus Gear | Cleaning Kits | Earplugs & Earmuffs | Hogue Grips & Gear | Magazines | Mats – Handgun | Mats – Rifle & Shotgun | Miscellaneous | Optics | Primers | Safes | Sights – Handgun | Sights – Rifle | Sights – Shotgun | Talon Grips | UM Tactical