We do not ship outside Australia
** IMPORTANT  **
We need to get the licence number of some customers due to their state restrictions for magazines and gun parts – VIC and NSW customers. TAS & WA customers, we are required to send parts and magazines to your nominated dealer.  Please include your current FIREARMS licence number and expiry date in the dedicated note section when ordering magazines and any parts. Email gcss@gcshooters.com.au a copy of your current firearms licence.   Please do not add delivery requests or information as that needs to be given to the carrier, Australia Post.  We will not be able to send your order without this information on your order form. Grips, scopes, HiViz sights, bipods etc DOES NOT need this info, only magazines and gun parts.
Please note delays experienced by Aust Post during the COVOD19 pandemic
https://view.email.auspost.com.au/?qs=7ca948f735493fe96ab8fe77ba8741dbb053911714fd9abf64cb56cc08119f6a86020acc43ecb59ea1f2935c2f7c76fd1b207d0488d3189521f79ad3f45c8cf2bdc51febb5737d89003014169bdcf0d05807cad9869b62fa
22/223 cal HuntPro BFlex bore cleaner rope pull through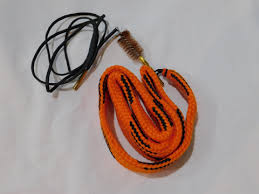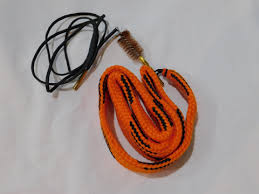 Boreflex Rope Pull Through is one of the easiest ways to clean your firearm, simply pulling the cleaning rope through your barrel a few times effortlessly removes general build up. The brass brush at the front will help remove any tough build up and the soft cleaning rope follows, cleaning out the debris and leaving your barrel shining.
Always follow directions as set by your firearms manufacturer and maintain safe firearm practices.
Picture is generic and indicative only
---
PLEASE NOTE: We apologise that we are unable to offer PayPal as a payment option. As PayPal have a no firearms policy, they no longer support any sector of the industry that sells, promotes or uses Firearms at all. Please be assured that your details are secure and will not be used for marketing or sold to a 3rd party.
Please feel free to explore our Store