Big Burst Revealing Targets pack of 3 Birchwood Casey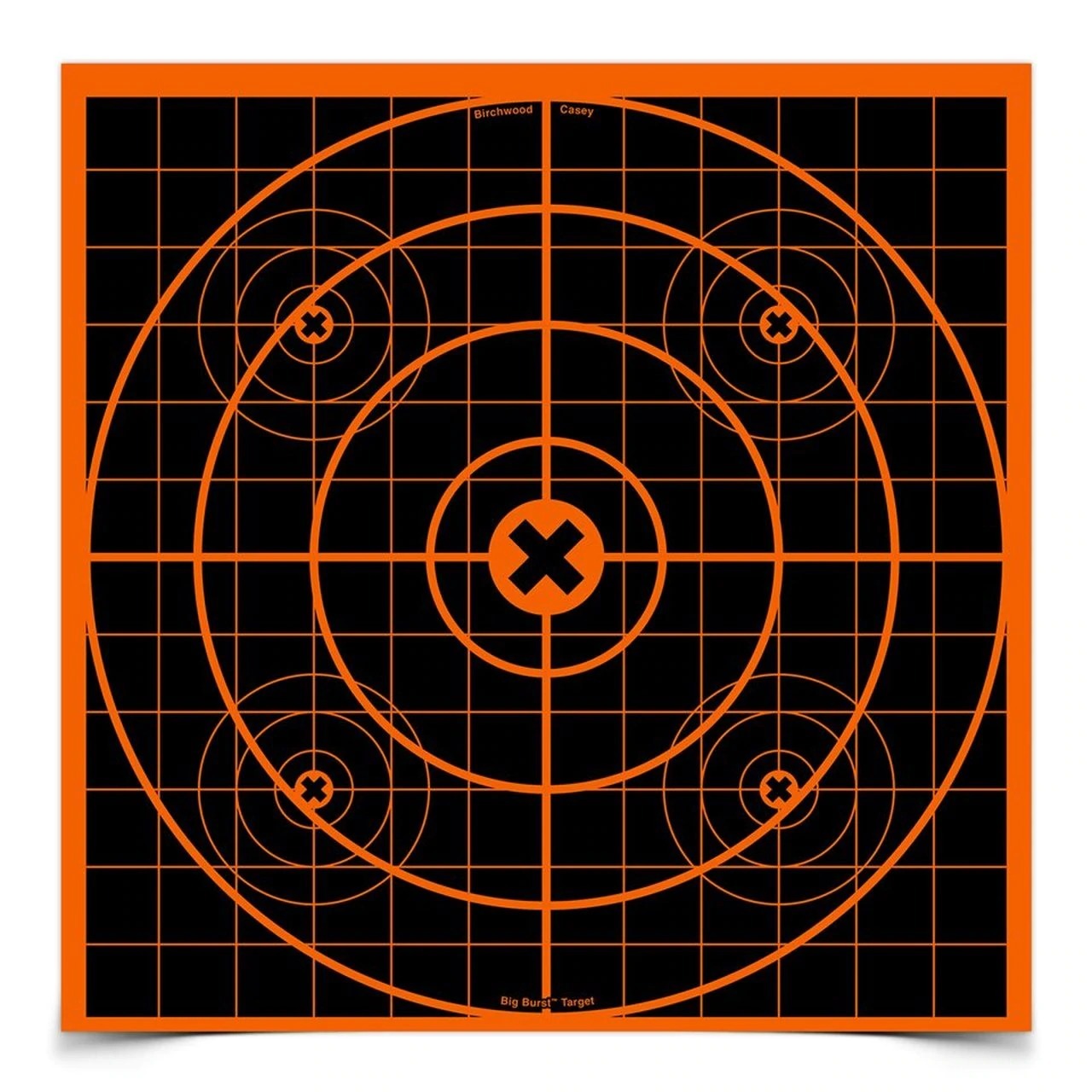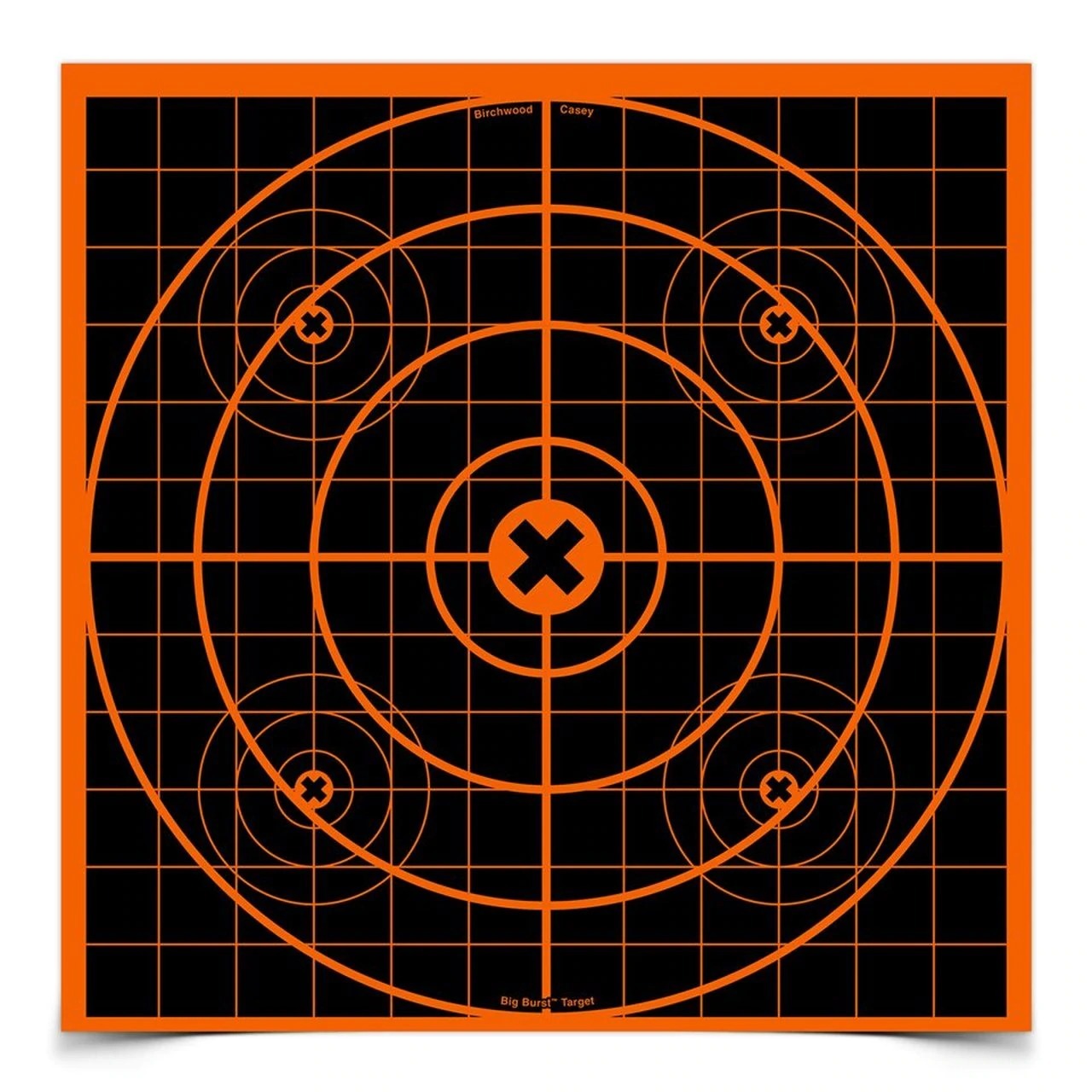 Big Burst Targets are Birchwood Casey's latest innovation in revealing targets. Big Burst Targets are great for sighting in optics or marksmanship practice because they instantly reveal your bullet holes with a high-visibility white burst. Instant visibility of the bullet holes will make your trips to the range more fun and productive. No more need for binoculars or spotting scopes. Orange and black colors provide maximum contrast, meaning it's easier to see groupings at a distance. Very little setup time is required as these targets feature self-adhesive backings. Targets are available in several pattern variations, dimensions and package sizes.
Shoot from any distance, and see your shot! Available in a variety of target sizes. Self-adhesive, convenient 12 inch target sheets.
No express post