Browning Medalist/Nomad Challenger 10 round 22LR magazine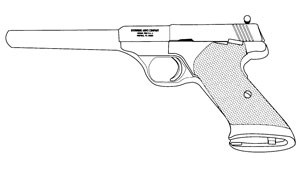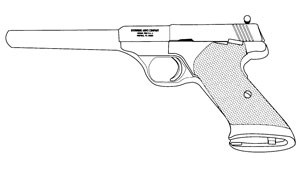 Made by FN in Beligium, this model was available with adjustable rear sights in 4.5″ and 6.75″ barrel lengths. Made from 1963-1974, after 1971 available in deluxe and engraved finishes.
This is an image of the gun, not the magazine that you will purchase.