Colt Gold Cup 38 special 5 round blued Triple K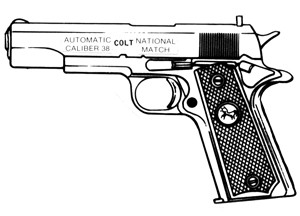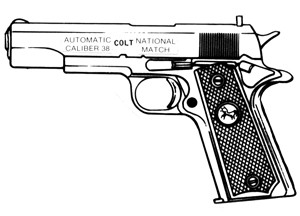 The length of this magazine is a normal 10 round length but only fits 5 rounds as they are rimmed cartridges.
Modification of the .45 Gold Cup to take advantage of the accuracy of the .38 special mid-range load. Modifications were to the feed ramp, and a major change to blowback operation because of the low power of the cartridge.
Image is of the gun, not the magazine you are purchasing