CZ75 ts Schematic Promat Coyote Brown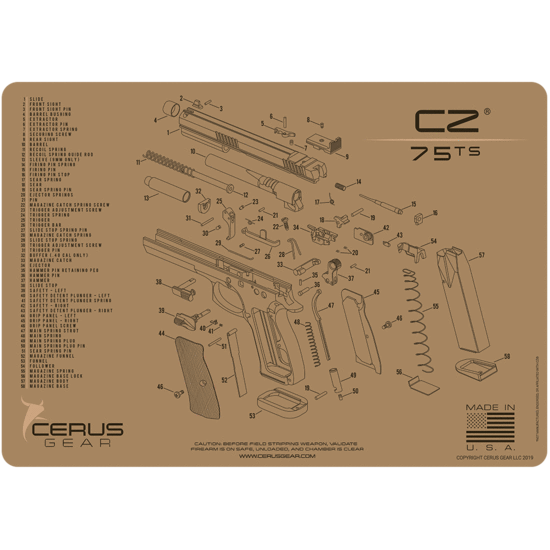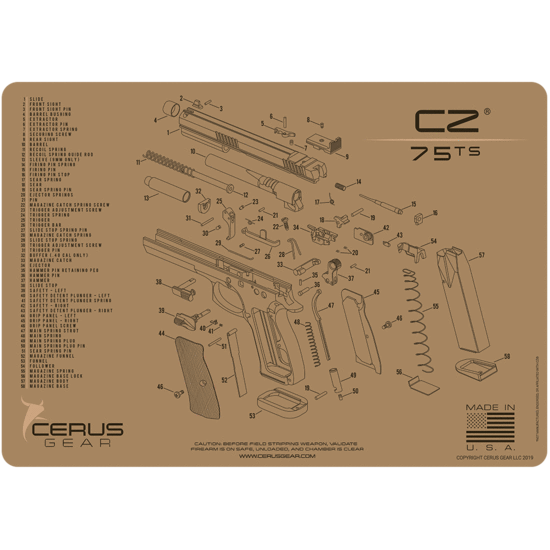 This reliable and accurate firearm is a favorite among CZ fans. This ProMat will help you know and maintain your firearm from the tiniest spring to the grip. 

•Lightweight, heavy duty cleaning mats are the perfect addition to your armorer's bench. 

•Spacious 12" x 17" padded work area

•Non-slip textured rubber base protects your work surface 

•Constructed of 1/8" (3mm) vulcanized rubber with a soft heat bonded polyester protects your firearm from scratches. 

•Dye sublimation printing won't wear or rub off 

• Solvent and oil resistant 

•Lifetime Warranty 

Designed and printed in the USA!