Glock 17/19 Gen 4 heavy grit wrapter grips 17149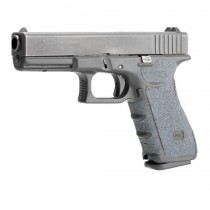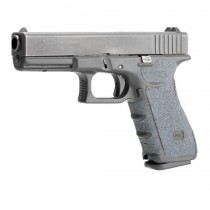 Wrapter Adhesive Grips are available in a soft rubber material that emulates the renowned Hogue rubber
feel. Each Wrapter grip has been methodically designed to conform to the exact contours and unique
features of popular polymer frame models. With minimal bulk and a multi-piece outline, every grip
provides optimal coverage. A balance of sweat-resistant and non-irritational properties provides a natural
and comfortable grip experience. The adhesive is designed to create a long-lasting bond when activated
by heat, but can also be removed without leaving a sticky residue behind.
These are the Heavy grit version, corse yet comfortable, for a more aggresive texture.
Suits Glock models 17, 17L, 18, 22, 24, 31, 34, 35, 37 (Gen 4)