Glock 17 handall sleeve black 17000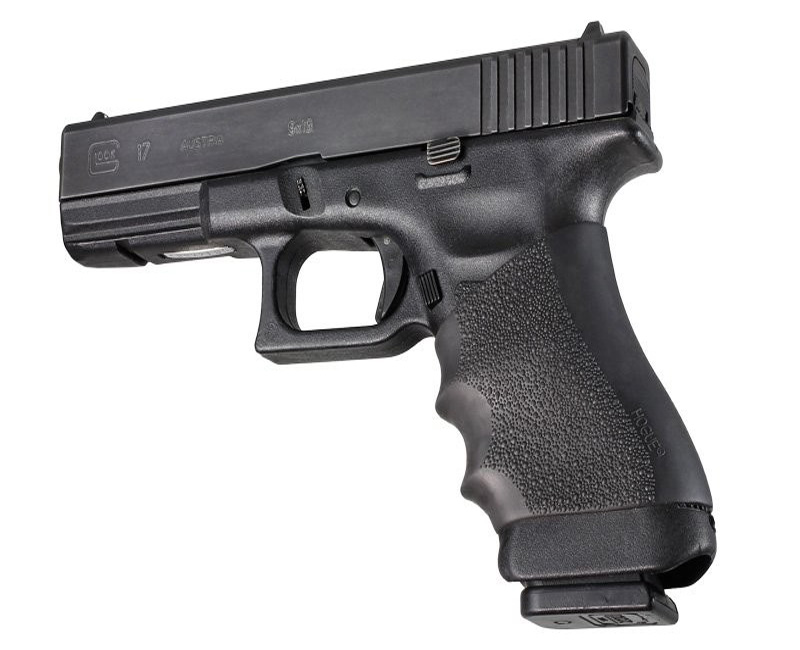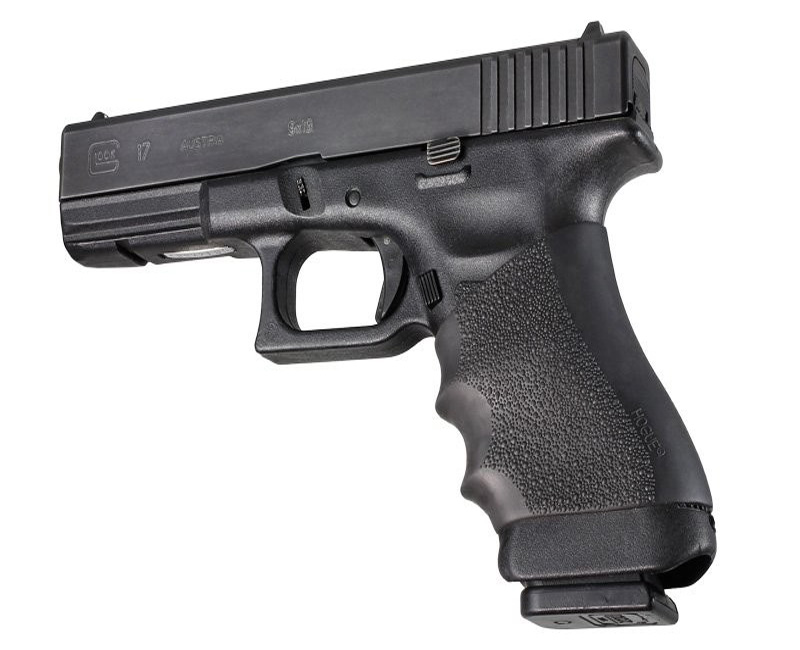 Available in other colours, see Hogue website for details.
This is the NO BEAVERTAIL option, Universal fit
Also suits some models of Buckmark, Colt, H&K, Ruger, Sig P220, S&W, Taurus, Walther and more!
Do not use firearms with grip safeties such as Colt .45 style pistols or Para Ordnance frames.
* = MAY REQUIRE TRIMMING
• Astra: A-100, Constable II*
• Beretta: PX 4 Storm Full, PX4 Storm Inox, PX4 Storm Compact & Subcompact*
• Browning: Buckmark, Challenger II, BDA*
• Colt: Double Eagle
• Daewoo: DP51
• FNH: FiveSeven, FNS-40C*, FNP-9, FNP-40, FNP-45
• GLOCK: 17, 17L, 18, 19, 20, 21, 22, 23, 24, 25, 26*, 27*, 28*, 29*, 30*, 31, 32, 33*, 34, 35, 37, 38, 39*, 40, 41
• Heckler & Koch: VP 70-Z, HK 45/Tactical, HK 45 Compact/Tactical, Mark 23, P2000, USP, USP Compact*/Tactical
• Intratec: TECDC9, TEC22
• KBI: BK, Compact GKK-92C
• Kel-Tec: PLR-16, PLR-22, PMR-30, Sub-2000
• Magnum Research: Baby Desert Eagle II Polymer Pistols, Baby Desert Eagle II Steel Pistols, Makarov
• Ruger: P85, P89, P90, P91, P93, P94, P95, P97, P345
• Smith & Wesson: M&P 45, M&P 9C*, M&P 40C*, M&P45C*, Sigma 9mm, Sigma 40, SD9, SD40, SD9 VE, SD40 VE
• Sarsilmaz: 136, ST10, K2-45
• SIG SAUER: P220, P225, P226, Mosquito, P227, MK25, P210, SP 2340*
• Steyr: GB
• Taurus: 24/7(and G2 Variant) Full Size, 24/7 C*, 809C*, 840C*, 809, 840, 845, PT945
• Walther: P38, P88, P1
• Zastava: 99