Nitecore NPL10 Universal Subcompact Red Laser Pistol Light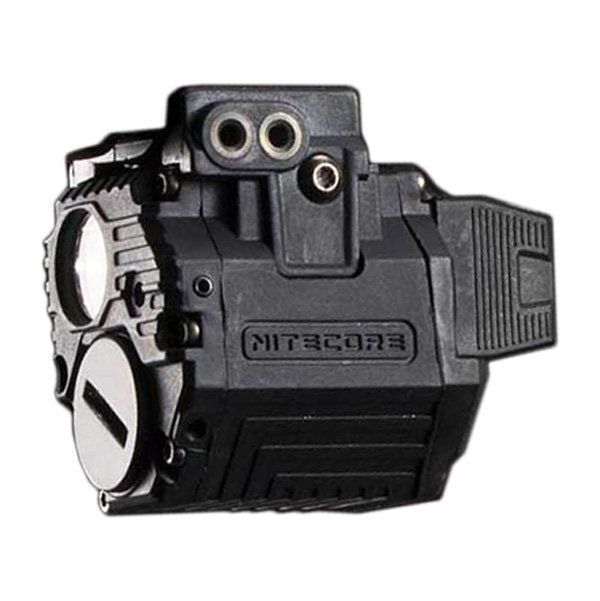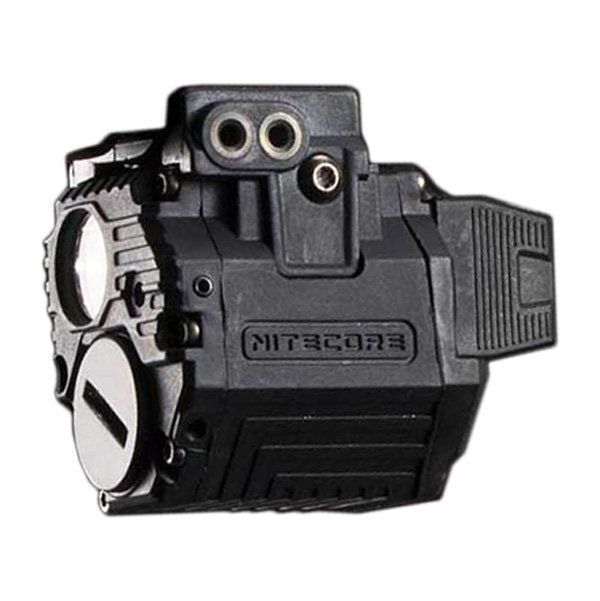 Fits Pic rail + Glock
The Nitecore NPL10 Tactical Pistol flashlight is built around a hard-anodized black, aircraft grade aluminum chassis for an overall weight of barely 59,5 grams (approximately 2.1 ounces) with a single CR2 battery included. The battery powers both the 635nm red light laser emitter and the single CREE XP-G2 S3 LED light.
The LED is embedded in a reflector and protected by a scratch-resistant, anti-reflective coated tempered glass front lens. A double activation paddle is positioned so that it will be at easy finger reach once the NPL10 is installed, and also allows the output to be set to five different levels, the highest of which provides 240 lumens for a runtime of 40 minutes and a 92-metres (100 yards) range: excellent for room cleaning, home defense, urban policing, security and tactical applications.
The Nitecore NPL10 tactical pistol flashlight features a rail interface with a repositionable screw that allows it to adapt to any kind of railed frame, from Glock-type to more standard Picatinny. Other features include a digital power stabilization and management system for longer battery life and a vibration suppression technology that ensures resistance to recoil and enhances the service life.
KEY FEATURES
Universal sub component red laser pistol light
Utilizes a CREE XP-G2 LED
A precise red laser sight with wavelength of 635nm
Maximum output of 300 lumens with beam distance of 88 meters
Built from lightweight and durable materials
Ambidextrous activation
5 modes and 1 special mode available
Optical lenses with double-sided scratch resistant coating
An optical system combined with crystal coating and "Precision Digital Optics Technology" (PDOT)
Waterproof in accordance with IPX6 and impact resistant to 1 meter
Accessories: cr2 battery (included), o ring, rail set screwdriver, laser sight screwdriver