SKS rifle schematic Promat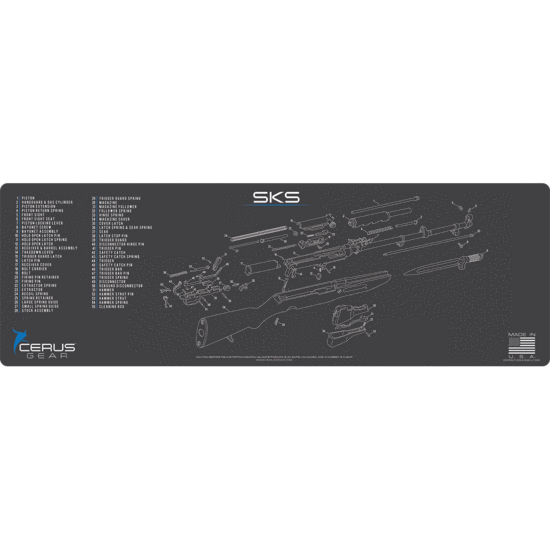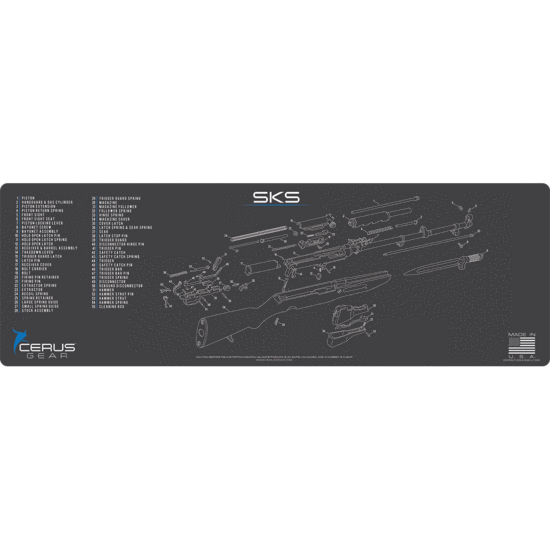 Get more familiar with your SKS and keep it clean on a ProMat. The Samozaryadny Karabin sistemy Simonova, first developed in 1945, is the predecessor to the infamous AK-47. With millions of these iconic rifles produced during the Cold War, they have flooded the U.S. markets and are owned by enthusiast and collectors alike. 
•Lightweight, heavy duty cleaning mats are the perfect addition to your armorer's bench. 
•Spacious 12" x 36" padded work area
•Non-slip textured rubber base protects your work surface 
•Constructed of 1/8" (3mm) vulcanized rubber with a soft heat bonded polyester protects your firearm from scratches. 
•Dye sublimation printing won't wear or rub off 
• Solvent and oil resistant 
•Lifetime Warranty